Tropical Ship Supply
General Ship Supplier Brazil
Tropical Ship Supply is a General Marine Supplier Company – Ship Chandler Brazil – located in São Luis city, Maranhão – Brazil. We have a qualified team with 10 years of experience in the Local Port Area. With strategic bases, our company is able to attend the Ports of Ponta da Madeira (PDM), Tubarao, Itaqui, Alumar, Santarém,Vila do Conde, Itacoatiara, Barcarena Terminal.
We offer a whole range Ship Chandler Service, delivering all kind of products to the Vessels: Provisions, Deck, Cabin, Bridge, Engine and Bonded Stores. We also provide a day by day service for the vessels staying in the local anchorage.
Our strong points are:
High Quality products, Competitive / Fair prices, Punctuality, Reliability and Personal Treatment. We offer full service to our customers, including quick quote turnaround, with fair pricing; qualified supply staff; complete contact with buying departments, regardless of location or time of day; precise and timely delivery, and each ship's personal service.
OUR SHIP SUPPLY SERVICES:
Tropical works with a whole range Ship Chandler Service, delivering all kind of Products to the Vessel. Good Handling, Hygiene and Quality to better serve your Vessel.
General ship chandler Brazil
PROVISIONS
We maintain the highest level of freshness and quality and carry specialty foods for all nationalities.
BONDED STORES
We have a wide range of products for our customers.
CHARTS AND PUBLICATIONS
All the most updated and varied charts and publications.
SAFETY EQUIPMENTS
Safety gear, electrical supplies & fire extinguishers, all the cleaning supplies.
DECK
Safety equipments and Signals.
We have the best logistic in all Brazilian Ports. FAST and SAFELY!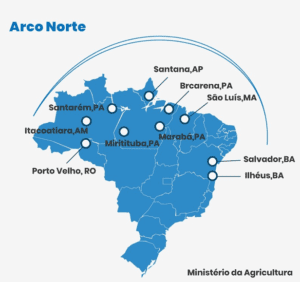 More info on our website: Tropical Ship Supply Ltd.