Welcome to Seavendors.com !
Ship chandlers and ship service providers Directory
Our Directory combines general ship suppliers and ship service providers in one place contributing to optimization of day-to-day business activities for both Sellers and Buyers.
Our aim is to create a useful on-line search tool for searching ship chandlers and ship service providers from all around the Globe.
For Sellers this is a good opportunity to announce about their business and services provided to numerous professionals within the maritime industry and potential new Clients.
We promote your brand awareness and make your business closer to your potential Customers.
For Buyers the on-line database is an alternative source of information that helps to find special company in a specific port minimizing time for search.
By using the Search Box you will find necessary information just in few clicks. Use the Search Box to choose the category and location or just type your keyword to find a company you need.
Why Seavendors.com?
√ Our Directory is oriented both to sellers and buyers involved in maritime industry from all around the globe
√ Search box giving the opportunity to find Company by category and location or just typing your search keyword
√ Possibility to promote your Company to potential customers free of charge
√ Different registration packages
√ Possibility to use Premium registration to distinguish your Company among thousands of other Companies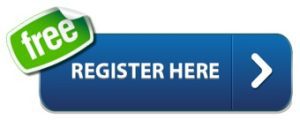 Need assistance? Contact us:
info @ seavendors.com