UNDERWATER SERVICES IN BRAZIL
ENG OCEAN ENGINEERING AND UNDERWATER SERVICES LLC has more than 20 years of experience with the diving market and leadership in market share in Brazil's northeastern region. Our main focus is General Dive Service, and General Maintenance Service. Headquartered near Salvador's port, Bahia, we are able to meet several ships in Brazilian ports.
The structure established in Salvador has 2.000 square meters of equipment and workshop space and 500 square meters of administrative space. As far as In-water services, we offer maintenance and service in the naval area with properly trained and qualified professionals 24/7.
We work with the best prices on the market and the best quality of services provided in Brazilian ports. Our staff undergoes constant training evaluations to ensure the quality of the services provided.
WHAT WE DO
UNDERWATER SERVICES
Class Survey ABS, DNV, L'loyds and BV
Underwater still photography and CCTV filming
Diving in contaminated waters
Underwater welding and cutting
Port works (Pier, dolphins, dolmans, rockfill)
Full Hull cleaning and propeller polishing
Anodes replacement, bolted and welded on vessels
Repairs on propellers, rudder rope guard and bow & stern thrusters
Plugging and cofferdam for valves replacement
General maintenance
Ship repair
IN WATER
Bathymetry with electronic positioning
Subsea pipelines
Shelter and maritime access (spiker, water and breakwater)
Drainage works and underwater demolishing rocks
Polls by GPS
Clearing and drainage works dams
Port works (dolphins, dolmans, rockfill)
Repairs of propellers, rudder, guard cable and bow thruster
Tamponade
Fill cap stopper
Wet welding and cutting
Release of underwater outfall
Release of water mains
Release of fiber optic cables
Disassemble: Explosive and cold
Clearing and cleaning of waterways
Epoxy adhesive application
Canals and other drainage works
Underwater inspections in confined environments such as reservoirs, canals in rock, etc.
Underwaterpowerlines
MODERN EQUIPMENTS
We have three hull cleaning equipment one triple brush kart and two double brush karts
The use of such equipment reduces the number of divers necessary to perform the cleaning, providing an efficient, faster and safer work, causing less fatigue to the divers It also avoids harming the paint and possible damages to the hull of the vessel BLUROV2 this small robot means convenience, capacity, mobility and safety, once it's fully operated from surface
In order to provide maximum safety for our team of divers, we have duly certified hyperbaric chamber
BlueROV2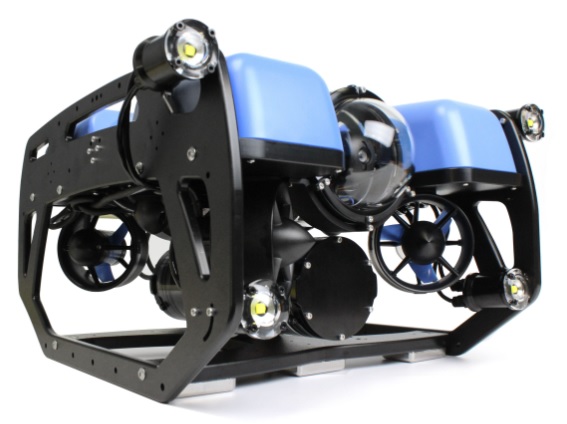 Twodisks Brush karts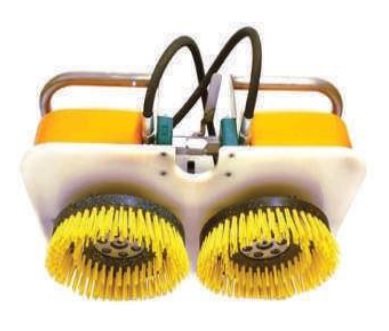 The technical office and field teams are made up of professionals from the most varied backgrounds they are engineers Safety Technicians Welders, Divers, Assemblers and ROV Pilots Qualified in Subsea Inspection (Qualified Underwater Cutting and Welding Divers Qualified Divers in Assembly of Underwater Structures Commanders Machine Chiefs Engineers and Deck Sailors
FACILITIES
Our company has large area to store diving equipment and a maintenance room and workshop
Large storage area to safe keep CCTV equipment and a maintenance room for full face KMB masks
Cutting and Welding
We have responsible, well trained professionals with experience to perform a variety of precision cutting and certified to work in the marine, offshore and industrial fields