SHIP CHANDLER TURKEY
It is our pleasure to introduce ourselves as one of the leading ship supplier Turkey. Our company's name is SHIP CHANDLER TURKEY and we are in operation since several years.
SHIP CHANDLER TURKEY – PROVISIONS SUPPLY
Ship Chandler Turkey delivering a full trust for 33 years!
Professional purchasing lead does not compromise on quality of any product in house, The customer expectations are committed itself to maintaining the highest level of service excellence.
Ship Chandler Turkey convey each brand of product with high quality and hygiene moreover test them periodically.
Ship Chandler Turkey keep our products in appropriate conditions from +4 to -18 warehouse facilities and Expiration date of each product is monitored prior to the delivery operation commencement on behalf of our esteemed clients.
Fresh fruits and vegetables are kept in stock no longer than 2 hours prior to the delivery operation, Ship Chandler Turkey so preserve the freshness.
This is our understanding and thanks to Ship Chandler Turkey quality policy and strictly tailored goals… More than 33 years, Ship Chandler Turkey are growing stronger whilst adding new values to our references…
Group of Our Products:
Fresh & Chilled
Seasonal Fruits & Vegetables / Fresh Local Meat, Poultry, Seafood and fishes / Dairy Products, Cheese and Eggs / Pastries, Sweets and Desserts
Froze
n
Beef, Pork, Mutton Meat Cuts & Preserves / Frozen Fruits and vegetables / Ice Creams, Cakes and pastries
Dry
Condiments, Sauces & Spices / Rice, Flour, Grains and Pulses / Dried Fruits and Nuts / Milk and Milk Products / Canned Meat, Fish, Fruits & Vegetables / Oils and Fats
Asian & Specialties
Indian, Chinese, Filipino, Thai, Japanese, Italian and Others, covering a wide range spices, vegetarian, sweets, and preserves from the world cuisine
Beverages & Bonded Stores
Juices, Soft Drinks, Beers and Wines / Assortment of Chocolates, Biscuits, Nuts and Chips
         Shipchandler Turkey can arrange top quality cabin stores at competitive prices, the range includes: Shipchandler Turkey range includes fresh, frozen and dry stores, meat from Turkish's and other kinds best quality producers, fish straight from our local fishermen, fruit and vegetables from Shipchandler Turkey farmers and dry stores from local and imported sources.
         Shipchandler Turkey has been a member of ISSA for over 16 years and offers general provisioning services aboard cargo, tanker, cruise and merchant marine ships.
         Shipchandler Turkey know how much the crew appreciates rediscovering the foods it is fond of at ports of call.
Shipchandler Turkey also know how important it is for the head cook to have quality products and the quantities he ordered.
         In order to meet your requirements and offer the widest range of products from the world over, I.E.A has acquired the largest provisioning warehouses in the Asia side of Turkey
Sure Ship chandler Turkey will arange best quality provisions at your vessel during stay at all Turkish Ports, since last 6 months Shipping trade have been in so big in criss due mixing world stuiations, Shipchandler Turkey always thinking all owners finacial position so giving prices with lowest profits. Also sure Shipchandler Turkey are best provisions supplier at Turkish ports, always so fresh (daily) vegetables, furits supplying ( exclude Sunday!!! )
To guarantee perfect product quality right up to delivery aboard the ship, all our warehouses and refrigerated vehicles are certified by the sanitation authorities
All the same, Shipchandler Turkey prices; are among the lowest on the market…
TURKEY SHIP TECHNICAL SUPPLY
Shipchandler Turkey as per enquire / order specification all items of deck, engine, cabin and electrical ship stores. Shipchandler Turkey good contacts to local specialists enable us to supply practically all requirements within hours notice.
TURKEY SHIP SPARE PARTS
Shipchandler Turkey are able to offer your a wide range of quality spare parts with great conditions by using our close contact with many leading manufacturers/dealers.
OUTFITTING
Shipchandler Turkey providing outfitting service at Specially Bosphorus Strait, Tuzla Shipyards, Yalova Ship yards and other all ports of Turkey, vessels from full-scale refits, to minor interior refurbishments. Further we offer outfitting of the technical areas, with careful attention paid to the requirements of international regulations and technical documentation.
Any equipment used on the deck of the ship within our company, in accordance with the required production standards produces. Double Bollards, Fairlead, Chocks, Warping rollers, Hole, Cargo tanks, Hatch, Cargo stairs, Ballast Stairs …
SHIP 

LUBRICANTS SUPPLY

Shipchandler Turkey lubricant oil of different specification for deck machinery, winches, fans, lifeboat gear, windlasses, anchor chains, hinged hatch covers, bulkhead doors and latches. The marine environment for harbours and ships at sea require lubricants that have to withstand severe weather and salt water spray, so anti-corrosion properties are paramount.
SHIP CHEMICAL SUPPLY TURKEY
Shipchandler Turkey providing high-quality chemicals products manufactured primarily for use in the shipping industry that be used for a variety of applications,including washing tanks and deck superstructures, treatment of water in thermal systems, fuel oil additives, and anti-fouling treatments. All products comply with even the most stringent international standards.
Group of Shipchandler Turkey Products:
Cabin Stores – Linens, Cleaning materials and products, Laundry products, Beddings / Medical Equipment Supplies and medicines / Bridge, Navigational Equipment and Stationeries / Galley Stores – Cleaning materials and Products, Utensils & Cutleries, Gastronomy Bar & buffet wares / Deck Stores – Lashing equipment, wires ropes & hawsers, Anchor, Chains, piping & fitting materials / Marine Paints & Chemicals / Safety stores & Anti-Piracy items / Electrical Stores – Lamps, Cables , Spare parts / Engine Stores – Hoses, Couplings, Bearings, Electrical & Hydraulic Tools, Hand & cutting Tools, Steel & Metals, Lubricants & Cleaners, Packing & Jointing, Welding materials, and crew stores / Special Spare parts, Electrical motors, Valves / Zinc and Aluminum Sacrificial Anodes.
ISTANBUL & TUZLA & YALOVA SHIP PUBLICATIONS
Thanks for looking at Shipchandler Turkey one of the best ship publications and safety equipments supplier and services of all ports of Turkey.
Admiralty Nautical Paper Publications / Digital Charts / Standard Nautical Charts / Paper Publications / Leisure Products / Admiralty Distance Tables / Digital Publications / Maritime Safety Info / Admiralty List of Lights / Paper Charts / Standard Nautical Charts / ALRS Vol / Admiralty List of Radio Signals / The Nautical Almanac / The Nautical Almanac / Notices to Mariners / Weekly Notices to Mariners / Cumulative List of Notices to Mariners / Admiralty Distance Tables / Admiralty List of Lights / Admiralty Manual of Tides / and other all kinds …..
Shipchandler Turkey provides fast, cost-effective general refit and repair solutions for owners of vessels at Istanbul, Bosphorus Strait, Tuzla Shipyards, Yalova Shipyards, Izmit Bay, Gemlik, Bandirma, Canakkale Strait, Ambarli Port, Aliaga, Izmir, Antalya, Mersin, Iskenderun, Tekirdag, Eregli, Samsun, Trabzon and other all ports of Turkey Ship Reparir service
Shipchandler Turkey maintains international safety standards at all times.
Install and repair telephone systems / Turbocharger Repair / Install and repairs to temperature monitoring systems / Seachest inspection and cleaning / Shaft end metalspraying/machining / Turbine blades polishing or welding / Glandstrips renewing / Compressor wheel balancing / 3D dynamic balancing / Repairs to cranes and other various cargo equipment / Sludge removal / Washouts – high pressure and ultra cleaning / Sludge Processing / Chemical cleaning and decontamination / Cleaning / hp washing / painting of engine room and bilge / Cleaning / hp washing / painting of pipe tunnels and cofferdams / Cleaning / hp washing / painting of car decks / UHP water blasting / painting / Cleaning / coating of ballast tanks / Spot blasting / painting of cargo tanks and cargo holds / Airless sprayers / wet and dry paint thickness electronic gauges / FO tank cleaning for cold works / FO tank cleaning and gas-freeing for hot works / Pipe tunnel and cofferdam cleaning / Sewage, sludge tank cleaning / Lube oil tanks cleaning for inspection / All kinds Electronic Repair
RADAR repair and service / SSB repair and service / GMDSS repair and service / GYRO COMPASS Repair and Service / AUTOPILOT Repair and Service / AIS repair and service / GPS repair and service / VHF RADIO repair and service / INMARSAT C repair and service / RADIO repair and service / TELEX repair and service / MINI M repair and service / ECHO SOUNDER Repair and Service / VDR repair and service
Ballast tank cleaning / Engine Room's bilge cleaning / Cargo tanks oil cleaning / Chain lockers mud cleaning / Cargo holds and bilges cleaning / Fully equipped cleaners take on the nastiest jobs to produce a clean gas-free and safe environment / Environmentally responsible use of chemicals / Certificate of environmentally responsible disposal provided upon request / Hatch cover damage repair / Hatch coaming corrosive partly renewal  / Hold frames and brackets / Container ship cell guide renewal / Cargo hold and balast tank damage repair / Engine room and balast tanks pipe repair / Vessel collision and sea damaged partly repair / Crane boom repair / Steel structure fabrication, including hand rail, cargo hold vertical ladder, etc. / Propeller and rudder repair / Rewinding of motors and alternators of all sizes and configurations / Overhaul of motors and alternators of all sizes and configurations / Rewinding of transformers and manufacture of new transformers / Balancing of rotors and impellers / Manufacture of switch gear and control panels / Fault finding and repairs to automation systems / General installation work (i.e. running of cables, fitting units and multi cable transits.) / Cleaning of switchboards / Repairs to navigational equipment / Flooding of engine rooms and various compartments / Repair and install alarm systems (fire alarms, main engine alarms, general alarms) / Repairs to fire detection and smoke detection systems / Fault find and repair windless's, capstans and winches / Repairs to cathodic protection systems / Repair and supply of galley equipment (galley range, bake ovens etc) / Generator hiring and shore supplying / Hull cleaning / Propeller cleaning and polishing / Hydroblasting with high pressure water / Under water welding repairs / Under water inspections / Diver visual inspection / Closed circuit video and recording / Digital clear water photography / Propeller and rudder removal / repairs / Class and Flag Administration inspections / Anchor retrieval / Anode inspection and replacement / Vanes polishing / Available stock of spare parts at Rotterdam/Holland / Handling of spare parts worldwide and 24/7 / For customers with fleet agreement we guarantee all spare parts are in stock / Contracts with experienced forwarders will guarantee delivery / Daily delivery of spare parts in the Rotterdam/Antwerp area / High quality spare parts according to OEM recommendations / All spare parts are approved by the quality department of The Company / Guarantees are given on all spare parts delivered by The Company / The Company can handle all types of turbocharger / Training of (service) engineers and co-operation with engineers at MET / NAPIER and STX / Specialised in technical repairs: dynamic balancing / repairs of rotor shafts / welding of turbine blades / Repair / Maintenance / Replacement of any air conditioning or refrigeration components / Ducting and Insulation installation / Freon retrieval / conversion to modern refrigerants / Gas detection leaks and repairs / Engineering to solve problems or new installation / Custom manufacture of components / Install insulation / electric controls / thermostats / diffusers / etc. / Preventative maintenance services and design / Cylinder covers / Piston crowns and skirts / Exhaust valves and seats / Exhaust valve housing / Fuel injectors / Connecting rods / Piston rods / Cylinder heads, water chambers and cover rings / Governors / Crankshaft replacement and any general maintenance / Tail shafts and rudder / Pums and castings / housings / Heat exchangers / Grinding machining crankshafts (main/aux. engine, compressor, pump shafts) / Aligment of bearings (crosshead, crank, main) / Fuel valve grinding / overhauling / Hydraulic pump overhaul and repairs / Grinding and lapping of plunger reciprocating pumps / Gear pump overhaul and repairs / Centrifugal pump overhaul, repairs and renewals
Read our introduction: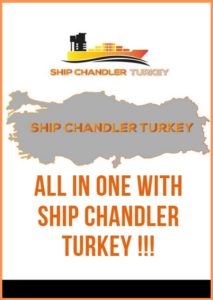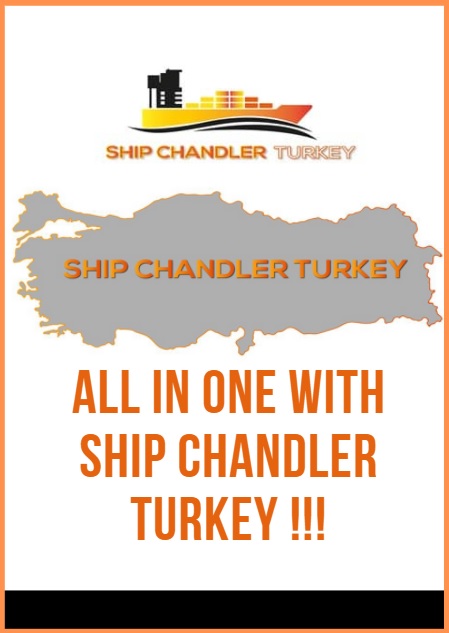 Our Certificates: